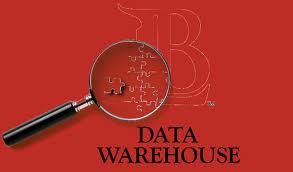 This service can be targeted at producing a new Data Warehouse (DW) strategy or for working within your company's existing DW strategy. Both business and IT management will be interviewed by the Data Warehouse Architect to develop a well-grounded strategy for the long-term and short-term. We assess your data warehouse and business intelligence needs. Then we develop a prioritized, high level plan on how to reach your goals.
Business Analysis
Working from the results of the Opportunity Assessment, and using the Data Warehouse Strategy as a framework, the Senior Business Analyst identifies the detailed requirements for the solution.

The Senior Business Analyst works with end users to capture their intended use of the information for business growth, determine what information they need to see, and how they need to see it:
Identify the Key Performance Indicators (KPIs) which will be used to track objectives.
Online analysis processing requirements (analytics).
Security requirements.
Review current reporting systems that report on related data.
Describe reports that need to be provided.
Span of history to be kept in the data mart.
Facts and Dimensions required to support the analysis and reports.
Frequency of generating analytics reports.
Frequency of refreshing the data mart.
Geographic location of users.
Method of distributing reports.
Estimate how much data will be processed and stored for facts, dimensions, summaries and indexes.
Outputs from this service include:
Documentation of objectives, KPIs, requirements, reports, estimates, assumptions and findings.
High level Logical Data Model.
Scenarios describing how the analytics and reports will be used in the business context.
Based on findings from the Business Analysis service, the Data Warehouse Architect works with the company's Data Administrator to determine the data sources that are required to support the business needs, and the quality of the data in those sources.

Sources may be internal or external. Internal data sources typically belong to the company and reside in operational databases such as an order processing database. External data sources may be acquired from outside the organization, and often are used for demographic analyses or database marketing.

If similar data exists in more than one source, we work with the Data Administrator and business user to determine the single authoritative source.
Data quality issues may include:
Redundant data sources
Duplicate rows within a data source
Dirty data (invalid values)
Data Integrity problems (inconsistent meanings and usage of fields)
Referential Integrity problems (missing links, invalid links)
We will recommend solutions for addressing data quality issues. It is imperative that the best quality data be used to drive your analytics.

Data quality improvement may involve one-time and ongoing activities such as removing duplicates, standardizing names and addresses, deriving implied values, and improving data validation or logic in the operational system which generates the data.